Why I "Hate" Original Strength
Categories: Blog Oct 09, 2014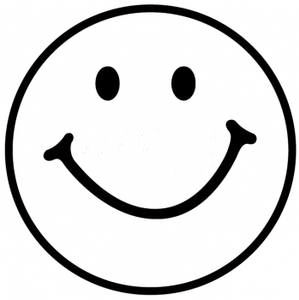 I was recently on a podcast when I let this slip describing my experience with the Original Strength resets:
"I hate the exercises but love what they let me do."
Ummm…
Awkward.
Out of the heart the mouth speaks.
Look, I'm INCREDIBLY grateful for OS.
It's just that I have a good amount of what the Chinese term a "fire" personality - so I tend to be full-tilt with aggressive styles of training, like lifting heavy stuff and putting it over my head.
So lying on my back and "just breathing" does not light my fire. I'm sorry, it just doesn't.
But… You know what does?
The speed and ease with which the resets get me doing that which I love to do.
And that's why I LOVE Original Strength.
It truly is the fastest, easiest "thing" I've used in 20+ years of working out and training other people.
Here's what else:
I just admitted that I love aggressive styles of training. I love lifting heavy stuff. Picking it up over my head and putting it down.
I find that the more aggressive I am with Original Strength, like going out and Leopard Crawling with chain dragging behind me, the more aggressive I can be with my other training.
And yes, there's a direct correlation. I've tested it. Repeatedly. When I take out the aggressive forms of OS, the loaded resets, my ability to recover and progress in my preferred method of strength training diminishes.
Furthermore, I can literally work myself to exhaustion using OSP (Original Strength Performance - the loaded resets) and come back the next day and be stronger. I can rinse and repeat this cycle and I've seen amazing results because of it.
The best part?
My quality of life.
Now with two little kids, I can run, jump, roll, climb, and goof off and have fun with them as their dad. I really don't think I have any physical limitations any more. I feel like I did when I was a kid. What a great feeling. You can feel the same way too.
You know what else I love?
Teaching people just how simple eliminating tightness, stiffness, and other forms of physical restrictions by simply "pressing reset," by using Original Strength.
Almost nothing brings me more joy than watching people shed years of movement compensations, dysfunctions, restrictions, and sometimes, even pain. It's like watching fireworks on the Fourth of July. The smiles, laughs, and pure excitement people experience when they can finally move the way they've been trying to move for years is indescribable.
If that sounds like something you'd like to experience, then I invite you to attend one of our Foundations Level 1 courses. I'd love to meet you at one and then hear your story about how "pressing reset" has changed your life.
Click here to check out our schedule for a Foundations Level 1 course near you.
---