Two Named the First Original Strength Lead Instructors
Categories: In The News Mar 08, 2016
Original Strength Systems, Fuquay-Varina, NC awards the title of OS Lead Instructor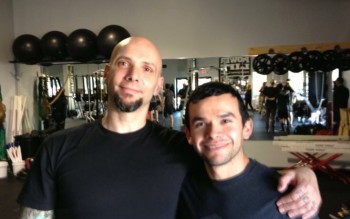 Tuesday, March 8, 2016 - Ric Garcia and Steve "Coach Fury" Holiner have accepted the offer extended by Original Strength to become the first instructors to be called Lead Instructors. As Lead Instructors, Ric and Steve will play a pivotal role in the development of the OS Certified Coaches seeking to become OS Instructors.
"Ric and Steve have consistently demonstrated not only excellence in their presentations as instructors, but have also demonstrated tremendous heart. They serve and love. These two attributes are the only two requirements we ask of our instructors, along with knowing how to effectively communicate OS as it is intended. We see both of these standards (to love and to serve) shining through them in workshops, their work, their communications and in their smiles. Both have a way of teaching, coaching, and caring, we hope all of our instructors strive to achieve" said Tim Anderson, founder of Original Strength and echoed by Geoff Neupert, co-founder of Original Strength, Dani Almeyda, co-owner of Original Strength and John Usedom, co-owner of Original Strength.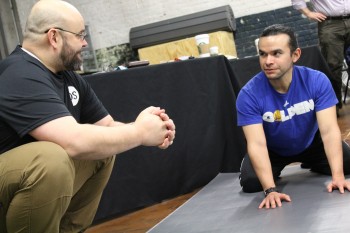 An OS Lead Instructor must have several years of experience using the OS system and teaching it to others in addition to another year of leading at least four OS Pressing RESET Workshops. They must also be OSSA Certified, have participated in the development of OS materials, be active in the OS online community and be willing to mentor and coach other members of the OS Family.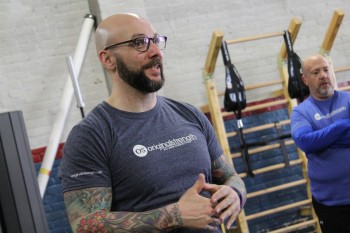 OS is the simplest, easiest to use movement restoration system ever created. People continuously seek a simple and effective way to move better or build strength and OS shows a profoundly simple way to do both. If you want to see for yourself how simple it is to live your life better, get to an
OS Pressing RESET Workshop
or find an
OS Certified Coach
trained to administer the Original Strength Screen and Assessment (OSSA) at OriginalStrength.net.
 
Original Strength Systems, located in Fuquay-Varina, NC (Raleigh area) teaches people how to move the way their body was designed to move using the human developmental movement patterns. The company helps people restore their strength, allowing people of all ages and physical abilities to do whatever they do, better! Visit OriginalStrength.net to learn more or contact John Usedom (John at Original Strength.net)
---