Scampering About Like Mountain Goats
Categories: Blog Jun 25, 2015
Remember those nature shows about mountain goats climbing up crags and rocks we'd see when we were younger?


What if it's not too far-fetched that we're supposed to be able scramble up hills and dales? Sure, there's [extreme] rock climbing but not all of us (ahem) are built to hang from our fingertips in cracks on sheer cliff faces.

The point is, we are supposed to be able to dominate our environments - do what we want when we want, where we want. And, as a human species, we've done a pretty good job. We've plumbed the depths of the sea and even landed men on the moon. But on a daily basis?

Most of us will settle for reality TV or the Travel Channel, or some silly meme on Flakebook.

Case in point: I just got back from a week in Italy. I flew out last Wednesday and got back early this morning. Over the weekend I taught the Original Strength Foundations Level 1 seminar to about 30 people and then a private kettlebell workshop.

On Monday, my buddy (and host), Fabio Zonin, a StrongFirst Master Instructor, OS Coach, (and packed with more muscle than a guy should be allowed,) and I went and hiked the Dolemites, part of the Italian Alps. We walked about 5km uphill, got to a cliff face with a crack in it and a waterfall inside, then ate a nice sandwich with local cheese and some prosciutto.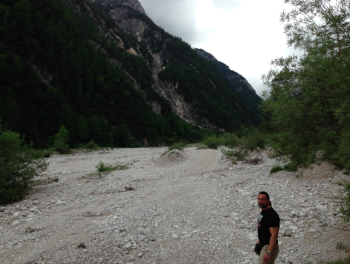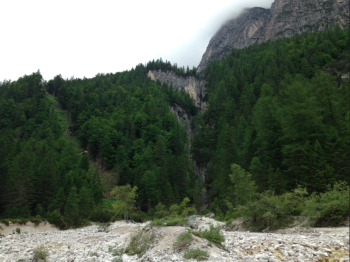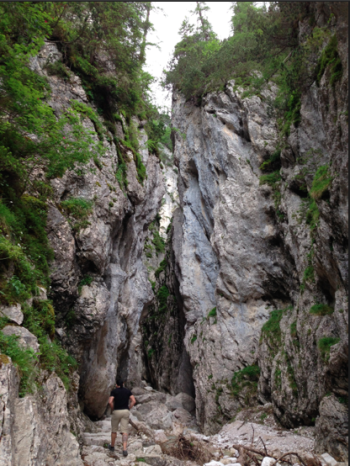 Then, we entered the crack, climbed up and over the rocks, and got to the waterfall. It was a beautiful sight. It was significant because the trail that was once there, was now closed. Apparently, part of it had been washed away. So the scramble up - doing something quasi-dangerous - made it all the more exciting.

At one point, I fell behind, because I was taking pictures. So, I did what any normal full-blooded man would do: I ran up the rocks - jumping from one to another, almost like a mountain goat.

As we climbed back down the rocks, Fabio said to me that he couldn't have made the climb before OS. I agreed. We were like mountain goats. And it was an amazing feeling. I felt alive. That's the only explanation I can give. Alive.

After we hiked back down the crack from the hidden waterfall, we hiked another 5km down the mountain back to the car, had another sandwich, and an espresso.

The best part of all?

I wasn't tired.

Nor was I tired the next day.

This is life.

Doing what you want to do without any physical limitations.

At least that's part of how I define my life.

And, when you've lived a life where you've had physical limitations, and then you don't, it's a stark contrast.

I hope you have or will have the same types of experiences - ones where you can take in your environment without any sort of fear or limitations.

If you're struggling, I suggest simply doing what I did - the Original Strength Resets. They worked for me, they work for thousands of others, and there's a better-than-good chance they'll work for you too.
---