Original Strength Systems Continues to Attract the Best Instructors
Categories: In The News Jun 16, 2017
Original Strength Systems, Fuquay-Varina, NC promotes two more coaches to Instructor rank.
A leader in the education of health and fitness professionals, Original Strength continues to attract amazing individuals to grow its worldwide instructor network. OS's Dani Almeyda kicked off day two of the June 10th OS Pro RESET workshop with the announcement of Fabio Zonin and Dr. Justin Klein achieving the rank of OS Certified Instructors.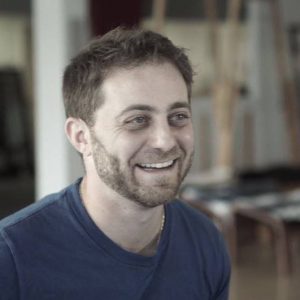 "These two guys are excellent examples of dedication and drive as both have worked hard to earn their certifications. Fabio is our first instructor in Europe and will be a wonderful asset as we continue to grow around the world. Dr. J is our first instructor in the DC area and he's already turning the status quo upside down", said Dani Almeyda, OS Partner and Master Instructor.
 
Klein said, "I Press RESET with my patients at Got Your Back (as well as personally), every single day because our 'Original Strength' is not only the foundation of movement, but a simple, mindful way to improve our state of overall health and wellness. As a D.C., I believe that the structure of our spine and nervous system is of utmost importance to allow the natural flow of healing energy throughout our bodies, and by pressing RESET, my patients and I are always allowing our nervous systems the optimal ability to heal, improve/maintain a healthy structure, and ultimately achieve our best functional human selves."
 
Zonin added, "Since I discovered OS a few years ago, I have been dedicating every day a few minutes to its 5 resets, resulting in allowing me to move with no pain and moving with no pain led me to move better and moving better allowed me to perform better, performing better made me enjoy my life better, enjoying my life better made my life happier. Such a little investment led to such a great result."
 
"From the time I first started in the kettlebell world, Fabio has been leading and teaching others how to get the most out of everything they do. We are truly blessed to have him on our team and helping us grow OS in Europe and Brazil", stated Tim Anderson, developer of Original Strength. Anderson further added, "We continue to look for good things from Fabio and the rest of his team at Pure Power in Vicenza, Italy."
Using a good, better, best method, the OS Big Five RESETS help a typical person rebuild their strength through resetting their reflexive strength. The RESETS also help elite athletes improve their sport. OS allows everyone to live life better and become capable of doing what they want to do whenever they want or need to do it - the true definition of strength.
Original Strength Systems located in Fuquay-Varina, NC (Raleigh area) teaches health and fitness professionals how to teach others to move. OS offers a unique method of re-introducing the human developmental movement patterns into a person's life. If you want to teach others to move again and provide them with hope and restored strength, allowing those of all ages and physical abilities to do whatever they do, better, visit OriginalStrength.net to learn more. Or, simply contact John Usedom (John@OriginalStrength.net).
If you are ready to live your life better, get to an
OS Pressing RESET
Workshop or find an
OS Certified Coach
trained to administer the Original Strength Screen and Assessment (OSSA) at OriginalStrength.net.
---