Love Thyself
Categories: Blog Sep 08, 2014
[caption id="attachment_2052" align="alignnone" width="350"]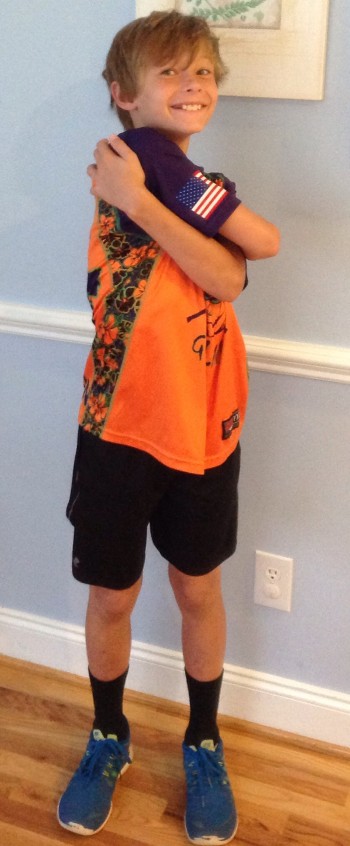 A little self love is good for you, and the rest of the world.[/caption]You've probably heard phrases like, "Love makes the world go round." , or " Love is the answer." Well, what if there are popular phrases or notions because there is a great deal of truth, or wisdom, inside of these phrases or notions?

Consider this: Children that grow up without love, without a caretaker to hold them, soothe them and play with them, grow with symptoms of malnourishment and they exhibit emotional and learning disorders. It is the love of a parent, or guardian, that nourishes a child much like food does.

What about this? Have you ever been depressed? Have you ever been upset over something stressful? Have you ever have someone give you a hug when you were sad or depressed? How did it make you feel? Did it warm your heart and lift your spirit just a little bit? If someone has done this for you, even though you still hurt, you probably did feel a little bit better. A hug can soothe the soul.

Now let's flip the tables. Have you ever given a hug to someone who was in need of a little love? When you didn't know what to say, have you ever stretched out your arms and wrapped them around a friend? If you have, regardless of how your friend may have responded, I guarantee you your friend felt loved, and I know they were "healed" if only just a tiny bit.

Love heals.

Love heals the scrapes of a busted knee on a child. Love heals the wounds of the broken heart of a friend. Love calms anger. Love drives away fear. In truth, Love is the answer for many, if not all things.

But how can you love someone if you don't feel like it? How can you open your arms to a friend when you are the one in need of a hug?

We cannot give what we do not have.

How can I give you $20 when I don't have any money? I can't. Somehow, I've got to earn, or find, money if I am to give you money.

In a similar manner, I have to have, or find, love if I am to give you love. It is very hard to love others or give to others when we don't feel like we have any love (or energy) to give.

You've probably also heard you should love your neighbor as you love yourself. This saying would make it seem that in order to love your neighbor, you have to first love yourself.

******Movement Tie-in Alert*********

Do you want to know an easy way to love yourself? Move. Move like you were created to move. Move deliberately, move often. Move your body with purpose. Many people are depressed, sad, and fearful because they don't move the way they were designed to move. Many people imprison themselves in a life of existence because they suffer from the same "malnourishment" of the child that does not receive love.

MOVING is loving yourself. Moving often feeds and nourishes your brain, it keeps your body well, and it allows you to feel good - to feel like loving others. When you feel good, when you have "loved" yourself by moving often, it is so easy to love others. It is so easy to offer a hug to a friend in need.

Movement heals and love heals. Movement and love are not necessarily two very different things. If Love makes the world go round, that would mean that Love moves the world. That would mean that Love itself is also movement.

This is a stretch, but you were made to move, and you were made to love, for love. The orphan who grows in a world without love is proof of this.

Movement is the vehicle that allows ourselves to express our strength, our mobility, and our love. Love is also the vehicle that calls us to move. Again, movement and love are kind of "chicken and egg." Think about it. Love is actually the vehicle that was intended to bring you into the world.

Anyway, move! You cannot give what you do not have. Move, and allow your body to express love. Then, give what you have and move the world.
---