OS Pro RESET – Fuquay-Varina, NC
March 16 @ 8:00 am

-

March 17 @ 2:00 pm

UTC-5

$579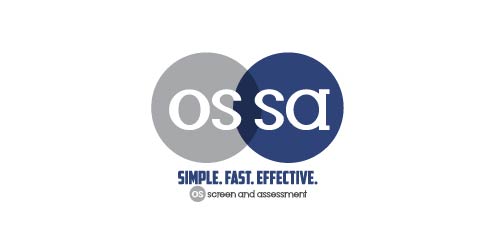 The OS Pro RESET Certification is the follow-up to the OS Pressing RESET Certification. Designed for Fitness, Health, and Education professionals who want the knowledge of "why" the OS RESETs work and how to incorporate them into their practices. This certification will allow you to take your clients to entirely different levels of performance and provide them with movements they'll quickly buy into.
As a fitness, health, or education professional, you are responsible for helping your clients or students get the most out of your time with them. We know that if a person moves well, they can do more, suffer fewer injuries and perform better. When they feel good, they are happier, and when they are happier, they let people know. When they tell others why their mood has improved or why they look so much better and more content, they will talk about what you've done for them, and you'll grow your referrals.
At the end of this advanced 15-hour certification you should:
know Original Strength is providing the foundation of Movement.

understand the neurology of the vestibular system, as well as how the vestibular system affects and determines the body's reflexive stability, strength and control.

be able to understand and demonstrate the importance of head control as it relates to balance, posture and coordination.

know how to perform the OS Screen & Assessment (OSSA).

know how and when to use the OSSA as a starting point for your clients' physical performance abilities.

know how to identify regressions and progressions necessary when performing RESETs.

understand the pathology leading to injuries and a clear understanding or when to refer your client to a medical professional.

comprehend the pelvic floor as it relates to the strength and health of the overall body.

have a better understanding of the values of loading the RESET movement patterns and when loading them is appropriate.
Completion of this course will also qualify you to apply to become an OS Certified Professional – Pro.
Completion of an OS PRESSING RESET Certification is a mandatory prerequisite.
Typical Schedule: Day 1; 8:00am-6:00pm – Day 2; 8:00am-2:00pm
OS Institute is located in the heart of Historic Downtown Fuquay-Varina. There are small shops, restaurants, and bars, within walking distance to our facility. There is also a very nice bed and breakfast (Fuquay-Varina Mineral Springs Inn) located on the same block.
We recommend staying at the Comfort Inn in Fuquay-Varina, which is 2 miles, about 7-10 minutes from our facility or the Hampton Inn and Suites in Holly Springs which is 4.6 miles, about 10-15 minutes from our facility. When booking a room, refer to the group code: ORIGINAL STRENGTH to receive an exclusive rate.
You will want to fly in to the Raleigh-Durham International Airport (RDU) which is 18 miles, about a 35-40 minute drive from OS Institute.
1.5 NASM CEUs – The National Academy of Sports Medicine recognizes Original Strength Systems as a Continuing Education Provider
15 AFAA CEUs – The Athletics and Fitness Association of America recognizes Original Strength Systems as a Continuing Education Provider
     7.5 CSCCa CEUs – The Collegiate Strength & Conditioning Coaches Association recognizes Original Strength Systems as a Continuing Education Provider
     1.4 ACE CEUs – The American Council on Exercise recognizes Original Strength Systems as a Continuing Education Provider
Refund Policy: If you are unable to attend your registered certification, we will transfer the registration fee to a future certification of the same level per your selection.
Tickets are not available as this event has passed.
Related Events