BECOME AN OS CERTIFIED PROFESSIONAL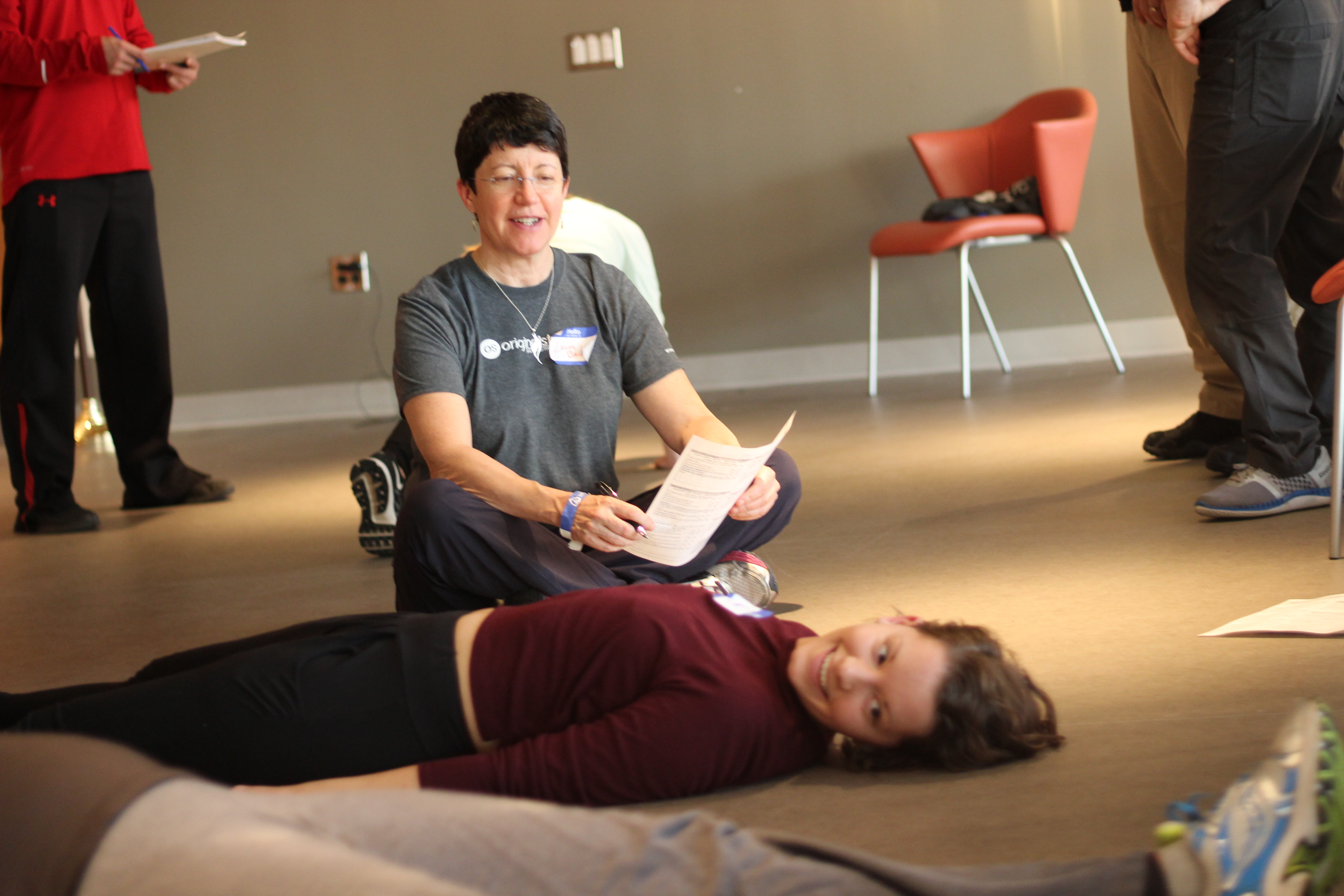 What is an Original Strength Certified Professional?
An Original Strength Certified Professional is someone who has completed the OS Certification Workshops (Pressing RESET, Pro RESET or Clinical RESET) and has passed the certification exam.  An OS Certified Professional demonstrates proficient knowledge in understanding and the teachings of the Original Strength Movement System.
There are both Level 1 and Level 2 Certified Coaches as well as Original Strength Certified Practitioners and Clinicians.  A list of these professionals can be found on the 'Find a Pro' page.
How do you become an Original Strength Certified Professional?
STEP 1: Complete the Original Strength Pressing RESET or OS Clinical RESET (licensed or credentialed health professionals only) Workshop
STEP 2: Join the Original Strength Alumni Facebook Page
STEP 3: Take and Pass the OS Level 1 Coach Exam or OS Clinician/Practitioner Exam
STEP 4:  Complete the OS Pro RESET Workshop or the OS Clinical Workshop
STEP 5: Take and Pass the OS Level 2 Coach/Practitioner/Clinician EXAM
STEP 6: Complete the Original Strength Professional On-boarding Process
STEP 7: Stay engaged  and promote OS and the OS Community and host OS Press RESET To Be clinics
*Commit to continuing your education and Original Strength experience over the next 2 years with 2.0 hours a year of approved OS related CEC's (workshops, assisting at workshops, blogs and publication opportunities, etc).
SUBSCRIBE TODAY FOR
OUR 
MAILING LIST TO RECEIVE LATEST UPDATES
HEAR MORE ABOUT ORIGINAL STRENGTH