On October 31st, 2015, I competed in the Fall Tactical Strength Challenge at Tyson's Playground in Vienna, VA. For those who aren't familiar, the Tactical Strength Challenge is an event sponsored by StrongFirst, held twice a year at locations all over the world. The 3 events tested are 1 rep max Deadlift, Max Pull Ups and the dreaded 5 minutes of max Kettlebell Snatches with a 24kg (or 53lb) Kettlebell.
To be honest, I'm not a huge fan of these events at this stage of my life. While I see and appreciate the value of them, I'm 35, have 3 kids and work 3 jobs to make ends meet. Stress is high and training times and availability to train are not as abundant as they once were.
It was critical for me to have a plan that stressed restoration and recovery minimizing the amount of physiological stressed placed on the body: Enter Original Strength.
My plan was very simple:
Mondays I followed Geoff Neupert's "Dry Fighting Weight" program. For those who aren't familiar here is the link. It is essentially 30 minutes of Double Kettlebell Work: The Clean and Press and the Front Squat. You alternate between sets of each movement, performing as many sets as possible in a ladder format while remaining as fresh as possible. Autoregulation is key here. Every rep should be crisp and you shouldn't sniff at failure.  I generally added a set of pull ups in between a Clean and Press set. Always fresh and well below failure.
After each set I would do resets that matched up with the corresponding strength movement. For instance after Clean and Presses I would no neck nods. After squats I would do rocks. Occasionally I would mix things up and do standing cross-crawls or upper segmental rolls.
Tuesdays were all resets. I would run through the Big 5 (Breathing, neck nods, rolling, rocking and cross-crawls). From there I would transition to a loaded reset. I prefer head weighted crawling forwards and backwards. I would go back and forth between the baby and Spiderman crawl based on how I felt.
Wednesdays: I worked on either Single Arm Swings and Heavy Get Ups(Think Simple and Sinister) or an escalating Snatch Protocol. Scott Iardella has an excellent write up here. I did the Big 5 pre and post training with Cross-Crawls and Deep Breaths in between sets, usually about 25 seconds.
Thursdays: Repeat Tuesday.
Fridays: I used a very basic Westside Deadlift Protocol working between 70-90% of my 1 rep max for sets of 1. Occasionally I would do a high volume set (Think 10-15 sets of 1 rep). I rested as I saw fit and did resets in between.
The Results
I weighed in at 172 lbs, the lightest competitor in my rank, the Men's Open at Tyson's Playground in Northern VA.
The deadlift came first, I hit 380, 405 and 415lb. 405lb would have been a PR for me by 20 lbs. I hadn't come close to hitting 385lb in almost 3 years. 415LBS smashed my PR by 30lbs. In between attempts, many standing cross-crawls were performed. This resets simply felt right for me at that time.
The second event was Max Pull Ups. I hit 17 strict pull ups. Not a PR, but acceptable to me after the Deadlifts.
As for the Snatches, Full Disclosure: I hate the 5 Minute Snatch test with vengeance. It always sucks no matter how many years you have been training. I did it 100 snatches in 4:40. I had a full 20 seconds to keep going but I stopped. I listened to my body. Oh and not to mention that this bested my previous best time by 10 seconds.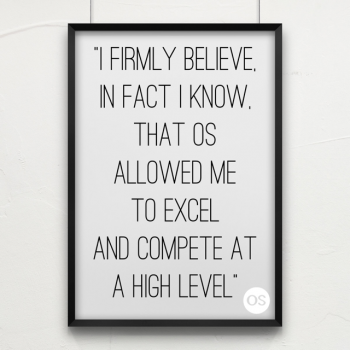 The Conclusion
This was not accomplished by eating chalk, smashing my head into walls, screaming, grunting or the like. I simply trained intelligently, intuitively and listened to my body. More resets, restorative work and reflexive stability.
I firmly believe, in fact I know, that Original Strength allowed me to excel and compete at a high level. Not only did my body hold up during the training process, it held up the following day and the day after. I do not feel like I got hit by truck, I feel energized and invigorated. I have The OS Movement System to thank for that.
Learn more about OS Certified Coach, Colin Cooley or contact Colin for some Original Strength coaching here.