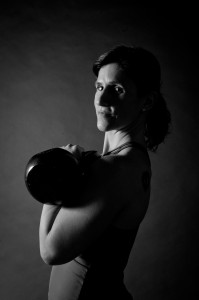 Sharon Shiner, recently completed a 6 week program that Tim Anderson, co-author of Original Strength, wrote for her. She has written about Original Strength before, with a typical Reset flow that she does to warm up before practicing. See that post here: Reset Flow.
Read what Sharon has to say here:
To re-cap from my last post on Original Strength, "Original Strength is a system based on movements that stimulate your vestibular system, or your balance system. Movements such as rocking, nodding, crawling and rolling, the same movements that babies do as they progress from being non-mobile to mobile, get the vestibular system turned on and get the 2 sides of the brain talking to each other. This is important because as people get older, they tend to spend less and less time moving and more time being sedentary; by not moving, they lose the ability to do these basic movements, inherent to human movement development. By going through and doing the Original Strength resets and stimulating the vestibular system you can awaken your body and get it moving again as it was originally meant to move."
I reached out to Tim because a recurring injury I have, a labaral tear and impingement in my left hip, and arthritis of my lumbar spine, was flaring up. I was at the point where doing a hip hinge, the fundamental movement used in kettlebell practice, was virtually impossible. The resets have made dealing with the labaral tear and impingement much easier, and so I knew that laying off the kettlebells and focusing on OS Reset based program would probably benefit me.
The program was based on the OS Resets and some other exercises that I could still do: Pull-ups, Get-ups and Squats.
The goals of the program were:
1) Get my hinge back
2) Retain my strength
3) Retain my conditioning
During the program, I did test out my hinge a few times with some bell work, but when it was all said and done, I really didn't do bells for about 2.5 months.
Results
The program was a huge success for me. After the 6 weeks, my hinge was back, pain free. That was HUGE for me and a HUGE testament to the OS resets. What about my strength? After not working with the bells for as long as I did, I was sure that I would have seen some reduction in my strength. Not even close. Strength was retained and then some. I'm 5ft and weigh ~113-115lbs….my test bells are Double 12kgs for SFG level 1 and 12kg for snatch test.
Here's some Double 16kg Clean and Jerks demonstrating both strength and hinge:
Here's Double 18kg Push Presses, set of 5, after not having done any pressing for over 2 months:
What about conditioning? Also retained…..on May 26th, just a couple weeks after completing the program I did a snatch test with the 14kg, 1 bell size above my test bell, 12kg, in 4:42.
Original Strength works. Plus, working with Tim was great; he offered support when I needed it, checked in regularly and even gave me some tough love when necessary.
I highly recommend that you check out originalstrength.net to learn more….consider attending the OS Foundations Workshops as well. It's an amazing 1.5 days of learning the reset progressions and regressions. Original Strength, the book, is available for purchase on amazon.com.
For more information about my experience with the program, or about kettlebell training and nutrition, please feel free to contact me at sharonshiner@gmail.com.
If you are interested in seeing how Tim, or another OS Master Instructor or OS Certified Coach can help you personally, please contact Tim@OriginalStrength.net.